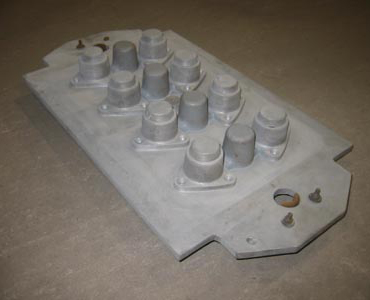 Working with Alumco is an easy and informative process. Whether you are a seasoned professional or an entrepreneur with a good idea, our team is focused on helping you make the right choices.
THE CONSULTING PROCESS
Technical drawings are typically used to develop tooling but a scale model or just an idea is sometimes all that is required to get started.
Working with the customer we can develop castings without a proper drawing, but this usually requires a rough working prototype.
The client should know strength requirements in order to choose an alloy suited to their needs (chemical and corrosion requirements may also be required).
A production output is determined in order to select a suitable type of tooling.
Finally any specifications or standards are identified to be associated with the casting.