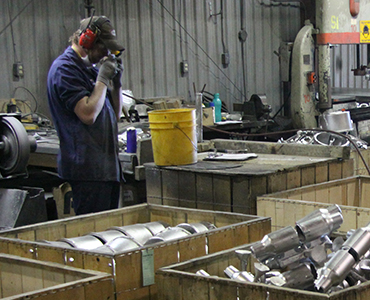 Beyond just grinding the burrs off the raw casting using our belt grinders, we can vibratory finish or shot blast the casting to give it an even finish.
Alumco can prepare a variety or aluminum surface finishes to bring your product to the quality standards required for your application and all the work can done at our facilities located in Cayuga, ON. An anodized, painted or protective/bonding finish for your aluminum product, we use the best subcontractors to ensure it has the look it needs to take it to the market.
Contact us for a quote or more details on our process. Located in Cayuga Ontario, Alumco is ISO 9001:2015 certified and has over 40 years of foundry experience.